Paternal Mental Health by Dr. Alyssa Berlin, PsyD
"A lot of men have internalized the idea that they have to deal with mental health issues alone and without professional help. These men are exactly the group of people who need mental health professionals to extend a hand and check in, but that is not yet common practice."

Postpartum depression isn't just for women
Postpartum depression is well known among those who work with new and expectant parents but what many don't know is that it's just one of many perinatal mood and anxiety disorders (PMADS). There are many different ways that these mental health issues can present, but they affect male and female parents alike. The mainstream perinatal industry is set up to identify and address the mental health needs of new mothers. This is extremely important to address but the system often fails to recognize similar mental health issues for non-birthing partners and new fathers. There are a number of reasons this dynamic took shape and just as many reasons it needs to change.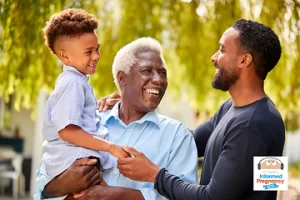 Parents of all genders often reference their own upbringing when cultivating a parenting style. This creates an interesting dynamic for male parents in particular as older generations saw more traditional gender roles which often involved men leaving much of parenting to the women. Today, men are not only allowed but encouraged to engage with their children on a deeper emotional level as well as take part in the grittier aspects of parenting such as diaper changes, meal planning and prep, and laundry and cleaning. This new and more nuanced parenting dynamic is a positive step forward but can be difficult for men to adopt, without a modern paternal role model.
In addition to a lack of modern parenting role models, studies show that men often have fewer and less satisfying friendships than women. Men struggling to create a comfortable role for themselves within their family unit are further hindered by the lack of a support system outside the home. Pregnant women are encouraged to join pregnancy support groups and mommy-and-me groups (gratefully evolving into parent-and-me groups) for after the baby is born. But men are often left to fend for themselves. For these reasons parenthood can be isolating for many new fathers.
Check out this related episode of The Informed Pregnancy Podcast: https://bit.ly/3JPo3gM
Mental health assessments for dads
New mothers and birthing partners are commonly given mental health assessments at the hospital before bringing their new baby home, however the same cannot be said for new dads and non-birthing partners. Even in situations where labor has been traumatic and the new mother is screened for PTSD, the non-birthing partners are not, even though they often were witness to or a participant in the trauma involving their partner and infant.
This dynamic is especially unfortunate when considering that men are often conditioned by society to ignore and suppress their emotions. A lot of men have internalized the idea that they have to deal with mental health issues alone and without professional help. These men are exactly the group of people who need mental health professionals to extend a hand and check in, but that is not yet common practice.
Another important issue is that the majority of PMAD related studies have been focused on females until just recently. When a population is excluded from studies, it's obvious that the findings won't be indicative of that group's behavior. Depression in men tends to present as anger or aggression, so their partners and even the men themselves don't understand or identify those behaviors as a sign of depression and in turn, don't reach out for help. When left untreated, perinatal depression can lead to interpersonal problems, withdrawal, substance abuse, and even suicidal ideation.

What can you do?
The good news is that there are things we can do right now to address these issues. One big to-do is self education – you're doing it right now by reading this blog! If you are a birthing partner, you can help address your partner's needs by asking for mental health screenings through your healthcare provider. You can encourage your partner to reach out to and maintain close friendships outside of the family unit. You can encourage your partner to talk about their feelings surrounding parenthood, pregnancy and labor, and your relationship together. There are also a number of support groups for men and non-birthing partners that you can find online or in your community.
If you notice signs of depression or other PMADs such as anxiety, OCD, or PTSD in yourself or your partner, please know that you are not alone. We all need help sometimes and help is out there if you know where to look. One of my best pieces of advice is to reach out to a trusted friend, or family member, birth-related practitioner, childbirth educator, or doula to help you connect with a maternal or paternal mental health therapist in your area. Your feelings and experiences are valid and you don't need to suffer on your own. Men are parents. It may sound obvious but until the perinatal mental health industry fully acknowledges that men need support too, it's worth repeating.
Resources:
(up to date as of 8/22)National Suicide Prevention Lifeline is now 988 Suicide and Crisis Lifeline
988Confidential support for people in distress, 24/7 SAMHSA's National Helpline
1.800.662.4357 (1.800.662.HELP)
Treatment referral and information, 24/7 Crisis Text Line
Text "HOME" to 741741
Connects to a crisis counselor, 24/7 FindTreatment.gov
Find a substance abuse or behavioral health treatment facility near you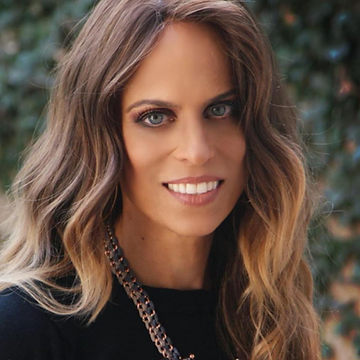 Dr. Alyssa Berlin is a clinical psychologist specializing in pregnancy, postpartum, and parenting.
She offers private counseling for women individually and with their partners. Dr. Berlin is the creator of The AfterBirth Plan™, a program that prepares couples for what to expect after a baby is born. The workshop teaches couples how to prepare for a healthy postpartum transition for the baby, for each partner, and for the evolving relationship.
She combines her psychological background and her doula training to help women and their partners feel empowered and comfortable in the labor and delivery process, both on a physical and emotional level. Dr. Berlin has specific expertise addressing fear and anxiety that may arise before, during, or after birth.
Dr. Berlin is on the Board of Advisors for the International Cesarean Awareness Network (ICAN) and is a faculty member of Maternal Mental Health NOW Training Institute. She conducts live pregnancy and parenting workshops throughout Southern California and online. You can read Dr. Alyssa's blogs on the Huffington Post where she contributes to PBS's 'This Emotional Life" project.
Dr. Berlin received her doctorate degree at Argosy University in Atlanta, GA and went on to become a certified Gottman educator. She is a member of the American Psychological Association. She and her husband, prenatal chiropractor Dr. Elliot Berlin, live in Los Angeles and are the proud parents of four amazing children.
References:Craig F. Garfield, Greg Duncan, Joshua Rutsohn, Thomas W. McDade, Emma K. Adam, Rebekah Levine Coley, P. Lindsay Chase-Lansdale. A Longitudinal Study of Paternal Mental Health During Transition to Fatherhood as Young Adults. Pediatrics. 2014 May; 133(5): 836–843. doi: 10.1542/peds.2013-3262PMCID: PMC4006439
Paulson JF, Bazemore SD. Prenatal and Postpartum Depression in Fathers and Its Association With Maternal Depression: A Meta-analysis. JAMA. 2010;303(19):1961–1969. doi:10.1001/jama.2010.605
Liana S.Leach, Carmel Poysera, Amanda R.Cooklin, Rebecca Gialloc. Prevalence and course of anxiety disorders (and symptom levels) in men across the perinatal period: A systematic review. Journal of Affective Disorders. Volume 190, 15 January 2016, Pages 675-686
Nieh HP, Chang CJ, Chou LT. Differential Trajectories of Fathers' Postpartum Depressed Mood: A Latent Class Growth Analysis Approach. Int J Environ Res Public Health. 2022;19(3):1891. Published 2022 Feb 8. doi:10.3390/ijerph19031891