Plans and Choices – Jenna Pastuszek
"This isn't part of my plan. I'm supposed to be pregnant by now!" Stubbornly, (did I mention I'm Ukrainian?) I refused to accept that I had a medical issue that I couldn't plan to resolve on my own, so I spent the next nine months decanting smelly herbs, working with acupuncturists, and balancing my qi."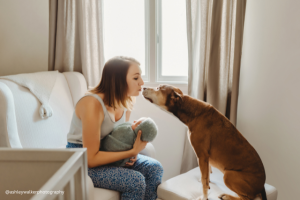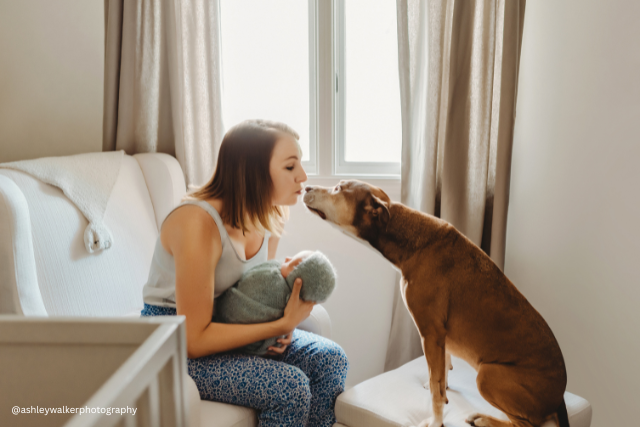 Ever heard the saying "the best-laid plans of pregnancy can be found in hospital dumpsters"?
Well, now you know where to look for them.
Every single plan I had, from conception to birth to breastfeeding, was trashed. And as I sit here writing this postpartum, I wouldn't have it any other way.
Prior to parenthood, I lived my life by the motto: Failing to plan, is planning to fail. At the start of 2020, I decreed that this would officially be "my year". It would be the year that ten long years of hustle, sweat, and $400/week theater jobs turned into making my Broadway debut. I'd sign my contract, and then, I'd give myself permission to have a baby.
But no one can properly plan for a global pandemic. So after spending six months locked down in a dilapidated 1-bedroom garden level apartment in Brooklyn, my husband and I packed up our dog, our cat, and as many possessions as we could shove into our 2010 Chevy Traverse and drove across America. With a change of scenery, I planned to save my small business (a voice studio) and pivot from manifesting my Broadway debut to accepting that, for the moment, Broadway was dead.
As we hit the Great Plains, I finally had enough space to hear what my body was trying to tell me. Deep down, I knew I wanted to be a mom- I just planned on being more successful before justifying taking a break. But on a hike in Arches National Park, I heard it: a little voice whispering, "It's time." Set to the tune of a ticking biological clock and a giant cloudless sky, I released any hesitations I held about "perfect timing" and tossed my NuvaRing in the trash.
Check out Jenna's other hilarious blog post here!
I planned on getting pregnant easily, like they made it seem in middle school health class. Wrong. After tossing that ring in September 2020, my period never returned. My plan to get pregnant didn't transpire for another fourteen months.
After we arrived in LA, I met with an OBGYN who tried a few things to revive Aunt Flo – a 10-day dose of progesterone, a two-week supplement of estrogen, a daily thyroid medication – none of which spared me from her diagnosing my situation as "too problematic for regular care". She suggested I see a fertility specialist. My mouth dropped. "This isn't part of my plan. I'm supposed to be pregnant by now!" Stubbornly, (did I mention I'm Ukrainian?) I refused to accept that I had a medical issue that I couldn't plan to resolve on my own, so I spent the next nine months decanting smelly herbs, working with acupuncturists, and balancing my qi.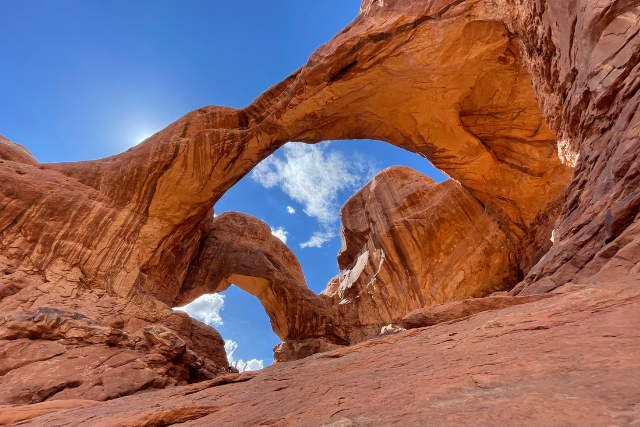 Fourteen months later my pulses were slippery, I had given up coffee, built a yoga practice, started meditating, and still no period. I asked my acupuncturist if I should give up. Perhaps I wasn't strong enough to get pregnant evolutionarily, and my lineage was supposed to die out. He laughed before suggesting that the universe granted me the choice: the choice to accept further medical help or not.
Plans and choices.
Hm.
This guy was good.
I could plan to make a choice.
Exactly one year after I heard the little voice on our cross-country trek, I went to the fertility specialist emboldened with the choice. I was diagnosed with hypothalamic amenorrhea. The gist: I had a ton of eggs, but my brain and ovaries weren't speaking. So, first I needed to take a medication to help my ovary follicles grow. Once they got big enough, I'd give myself a shot to trigger release an egg, and we'd have "timed intercourse" for 3 days in a row (a big win for my husband). I felt positive about planning a September conception. Giving birth in May would give me enough time to return to work for many summer theater seasons.
My follicles grew, grew, grew, and…wilted. The attempt was deemed unsuccessful. Yet another plan had failed, and I felt discouraged.
We chose to do another round in November. Having a baby in August would thwart my potential summer plans, but I also knew waiting was pushing me further into geriatric pregnancy. Damn biological clock! This time, we added hormone injections and a low dose of progesterone. My follicles grew, and grew, and grew, and we got the go ahead to trigger three nights of marital bliss. These three nights also happened to be the same nights I was making my LA debut workshopping a new musical at Hollywood's Bourbon Room. I'm not sure if it was the song and dance or the timed intercourse, but my plan finally worked! Two weeks later, I was in New York when the blood test revealed I was pregnant. Facetiming my husband from Times Square, I said, "Ben. I'm on Broadway, and we're having a baby."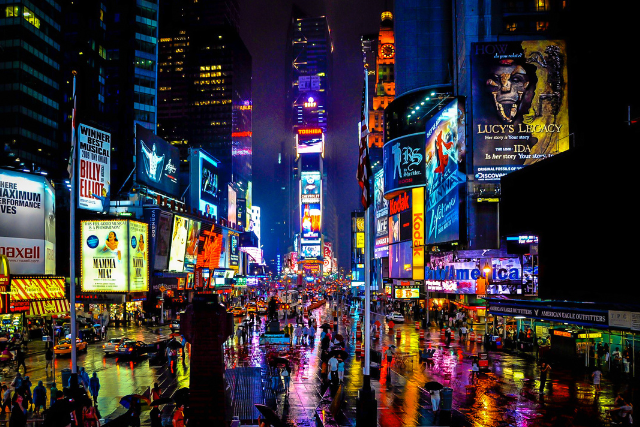 Getting pregnant was one of the best choices I had ever planned to make, and it was really the only plan that didn't drastically change throughout my pregnancy. My plan for an unmedicated birth with a lengthy active labor at home turned into a c-section. My plans to flip my breech baby using inversions, moxibustion, and swimming laps straight up failed. My plan to breastfeed was thwarted with a tongue and lip tie. My plan to exclusively pump has been challenged by an undersupply issue.
The moral of my birth story is that attempting to plan and control it has left me with the choice: Do I approach parenting as a decision that I fully control, or is it a relationship between two people (me and my baby)? I can create extensive plans, and ultimately, he will choose how to participate. In a way, by presenting him with the choice, he will help me to create the plan.
So now that Broadway's open again, I'm still planning to make my debut. Except now, whenever it happens, my son will be there, cheering me on from the front row. On that, he has no choice.
Stay Informed and entertained – Follow Dr. Berlin on Instagram!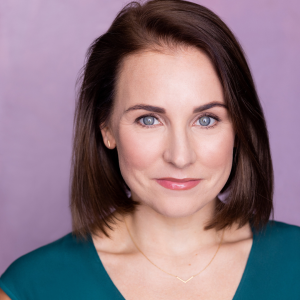 Jenna Pastuszek (she/her)is a professional actor, singer, voice over artist, musical theatre educator, and voice teacher. Jenna has performed in theatres across America in a variety of mediums, including her acclaimed solo shows GET HAPPY! and ME,MYSELF & BARBRA. She is a voiceover artist, voicing household brands like Starbucks Cafe, Pepsi, Amazon, KIND Bar, Target, IKEA, Crest, Toyota and more. She is the Co-Founder of Innovative Voice Studio, where she trains Broadway performers and works with leaders across industries through Innovative Performance. Previous faculty positions include The University of the Arts, New York University, The American Academy of Dramatic Arts, The American Musical Theatre Academy, and Musical Theater College Auditions. Pastuszek received her Masters in Teaching in Elementary Education and a BA in History and minor in French from the University of Virginia and her Masters in Vocal Performance and Advanced Certificate of Vocal Pedagogy from NYU Steinhardt. She is an Estill Voice International Master Trainer and a graduate of Seth Godin's altMBA. Learn more at www.jennap.com.