The Boob Cycle – Jenna Pastuszek
" I assumed that since my body had chosen when to eject its womb occupant, it would also do its job to produce milk on time. You know what they say about assuming."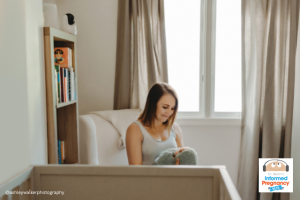 I've never liked my boobs.
I remember learning about breasts in sixth-grade health class, hearing that as soon as a girl got her period, she'd get boobs to go with it. Yes, you now have bloody underwear once a month, but in exchange, you get nice round melons! Sounded like a good trade to me!
When I eventually got my period two years later, no boobs came with it. The bloody gift continued to show up, but my melons never got round. They looked more like pointy pyramids wearing mosquito bite hats.
In college, I did everything I could to make it seem like I had bigger boobs. I wore push up bras. I wore two bras at once. I even wore these giant silicone inserts that my roommates and I lovingly referred to as "the chicken cutlets" until one night I got too drunk, went home with the captain of the swim team, and woke up to see the chicken cutlets prominently displayed in broad daylight. That was the last time for me and him AND for me and the chicken cutlets.
Need more info? Listen to The Informed Pregnancy Podcast here!
In my 20s, I learned to cope with the hand (boob) I'd been given. I accepted that I'd always need to have clothes tailored to adjust for my unproportioned mounds. I found sticky circular cups to peel on underneath bralettes to give my body a more feminine silhouette while foregoing underwire. I even learned to laugh at how small they were alongside other people, like the time I was doing a musical and the sexagenarian male artistic director presented me with a giant pink push up bra to wear under my costume. "Don't worry, Jenna. My wife tried this on for me last night, and it'll help you get into character." Fantastic.
These are not mine
Before getting pregnant, I found it easier to simply pretend that they weren't there. I felt so ashamed of their pathetic presence that I even told my husband to stop asking me to take my shirt off when we had sex. It didn't matter to me that he thought they were nice. To cope, I had written them off as dead.
When I got pregnant, one of the first symptoms I had was rapid breast growth. The skin pulled painfully taught and tingled and was sensitive to the touch. My nipples were so itchy, and when I looked down at my chest, I was convinced that I was staring at someone else's areolas. Who's missing a pair of boobs, I thought, because these are not mine.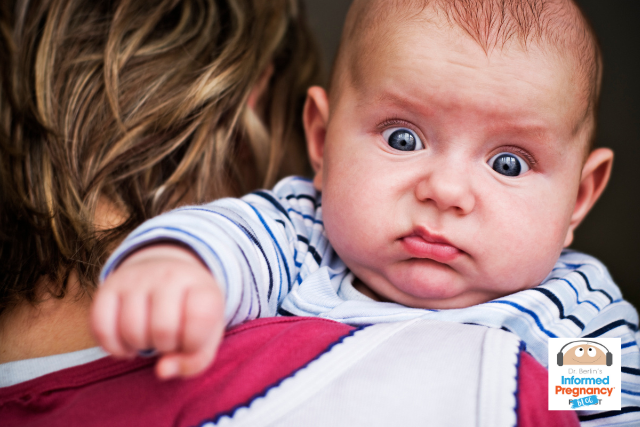 Nursing wasn't something I was super enthusiastic about given my lifelong breast trauma, but I was set to do it for the added health benefits for me and my baby. So I was disappointed when at 35-weeks, my OBGYN told me that my baby was Frank breech, and if he or she did not flip, I was going to have a c-section. I was nervous that scheduling the arrival of my child would affect breastfeeding if my milk didn't come in quickly enough. After trying everything to get the baby to flip (spoiler alert- he didn't…#Leo), I accepted my fate and scheduled my operation. As luck would have it, I went into labor spontaneously four days prior at 39w1d. I assumed that since my body had chosen when to eject its womb occupant, it would also do its job to produce milk on time. You know what they say about assuming.
Squishy and unreliable
My boobs continued to betray me into postpartum. My milk didn't come in fast enough to prevent my son from losing over 10% of his birth weight in the hospital, so on day 3, we had to supplement with formula. It turned out that he was born with an upper lip and a posterior tongue tie, so latching was a frustrating experience for all: he, because he was working too hard to get the meager sustenance that was there, and me because he was gnawing like a weasel at my sore cracked nipples.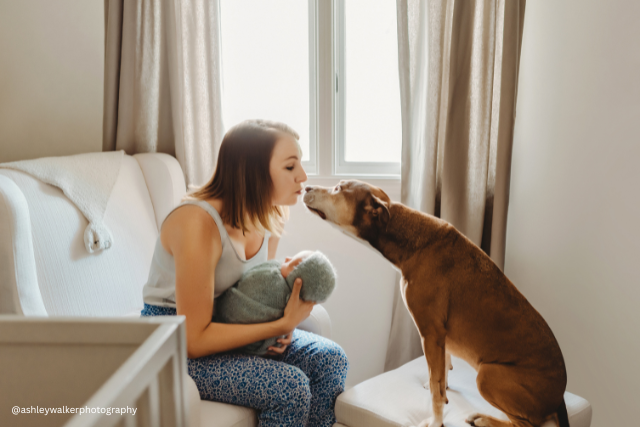 By the time we got the ties and latch sorted out, my child had made up his mind:
Why go back to something soft and squishy with unreliable output when a plentiful plastic bottle is an option?! He even faked falling asleep to get out of breastfeeding! Multiple times! Whether it was the hormones or not, this was the most painful rejection I had ever experienced- even worse than my sixth-grade crush Jason Miran rejecting me and my mosquito bites at the school dance.
Befriending my boobs
On the drive home from the hospital, I realized I had to befriend my boobs. It was as if they were on strike because of my reluctance to accept them for what they are. I sat down at my breast pump and decided that unlike middle school, I refused to let my son's rejection define me. My breasts are a [small] part of my motherhood experience, but they are not all of it. Whether round or pointy, on display or hidden, elastic or inverted, over full or empty, I will still be a good mother. A good mother with a great set of tits.
Follow Dr. Berlin (on Instagram, not in real life…) for all the latest Informed Pregnancy content!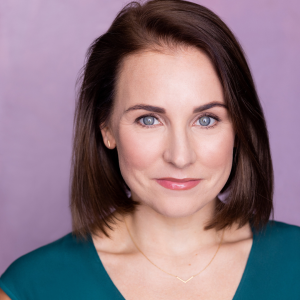 Jenna Pastuszek (she/her)is a professional actor, singer, voice over artist, musical theatre educator, and voice teacher. Jenna has performed in theatres across America in a variety of mediums, including her acclaimed solo shows GET HAPPY! and ME,MYSELF & BARBRA. She is a voiceover artist, voicing household brands like Starbucks Cafe, Pepsi, Amazon, KIND Bar, Target, IKEA, Crest, Toyota and more. She is the Co-Founder of Innovative Voice Studio, where she trains Broadway performers and works with leaders across industries through Innovative Performance. Previous faculty positions include The University of the Arts, New York University, The American Academy of Dramatic Arts, The American Musical Theatre Academy, and Musical Theater College Auditions. Pastuszek received her Masters in Teaching in Elementary Education and a BA in History and minor in French from the University of Virginia and her Masters in Vocal Performance and Advanced Certificate of Vocal Pedagogy from NYU Steinhardt. She is an Estill Voice International Master Trainer and a graduate of Seth Godin's altMBA. Learn more at www.jennap.com.