Understanding Stretch Marks
**This is a repost of a classic Informed Pregnancy Project article. "Treating new stretch marks usually leads to better results than treating older stretch marks, but preventing them from occurring in the first place is obviously even better."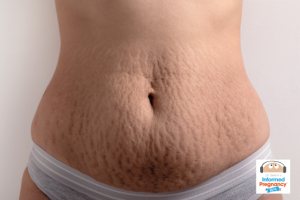 One of the most common changes in a woman's body during pregnancy is the emergence of stretch marks, clinically known as striae. If you are feeling self conscious about your stretch marks, it might help you to know that as many as 90% of women develop at least some stretch marks during pregnancy. These tiny tears in the skin usually appear on the tummy, breasts, hips and thighs, and result from the skin failing to 'keep up' with the rapid growth of your body during pregnancy. Surprisingly, you can even develop stretch marks after your baby is born, possibly as a result of the rapid downsizing of your belly immediately after giving birth. The good news? Your stretch marks will probably be one of the first signs of pregnancy to diminish after your baby is born. The bad news? They may never disappear altogether.
The severity and longevity of stretch marks are determined by a combination of factors that are mostly out of your control, including your genetic code and fluctuations in the levels of the hormones estrogen and relaxin during your pregnancy. Treating new stretch marks usually leads to better results than treating older stretch marks, but preventing them from occurring in the first place is obviously even better. Well hydrated and moisturized skin is thought to be key in preventing the breakdown of collagen — the supportive elastic tissue beneath the skin — which causes the depressed ridges that characterize stretch marks.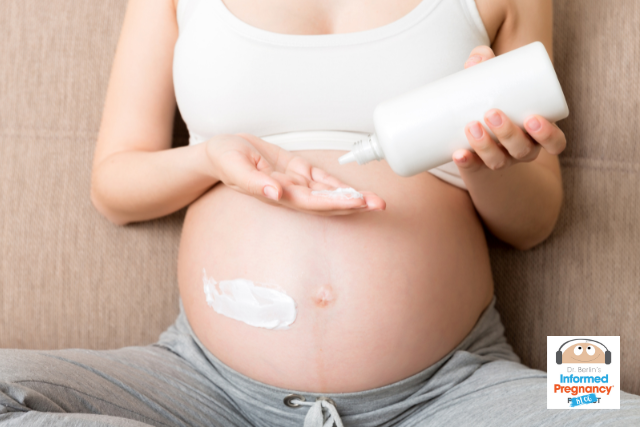 Stretched skin also tends to be itchy. The best defense against both itching and striae is to gently massage the skin and keep it well-hydrated at all times. Massaging your growing body parts with a probiotic-rich moisturizer that soothes and softens stressed skin and contains a full spectrum of vitamins and minerals to nourish and foster skin repair can help prevent dryness and act as a natural mood booster. With massage and great products, you can soothe your skin and your mood at the same time!
An added benefit of using moisturizers chocked-full of probiotics on your growing belly is that you can transfer this healthy microflora ('good' bacteria) to your baby by maximizing early skin-to-skin contact. Your baby can start to benefit from the healthy colonization of beneficial microflora on your skin within moments of birth, playing an important role in helping to optimize your newborn's immune system. Stretch marks usually diminish 6-12 months after childbirth. The pigmentation fades and the marks usually become lighter than the surrounding skin. The right skincare products can potentially help minimize stretch marks and reduce healing time.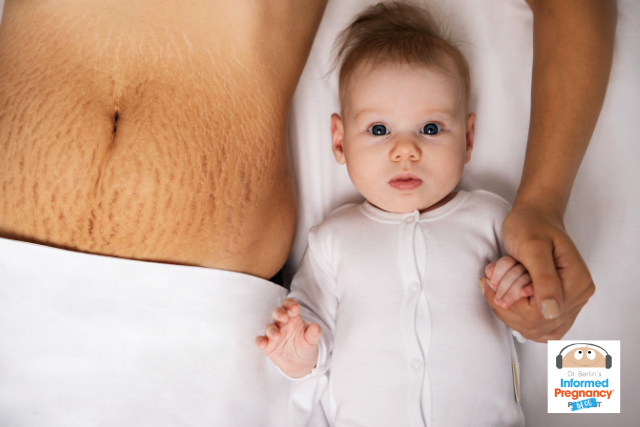 Choose a natural moisturizing serum that is designed with nutrient-rich fruit oils to help increase skin's elasticity, lock in moisture and help increase collagen production, all of which could help minimize the discoloration and appearance of stretch marks over time. The most important thing to remember about stretch marks is that you should never feel embarrassed or ashamed by them – they're just a small reminder of the amazing feat your body performed in growing and nurturing a new life. Focus on the connection between yourself and your baby, and love the skin you're in!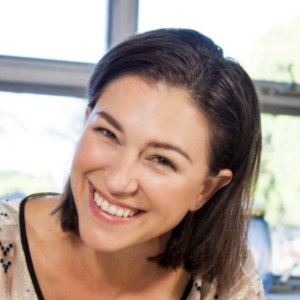 Kim Walls is an internationally recognized skincare expert focused on optimizing health through skincare. Leading child health advocacy groups and national media rely on Kim's clinical expertise to help parents navigate the often confusing world of natural skincare. You can read more about her here.