Plastic Surgery & Pregnancy When Is It Safe To Get Work Done – Eos Rejuvenation (Sponsored)
"...moms may need to wean their babies or switch to formula before the surgery since both anesthesia and antibiotics can impact breast milk."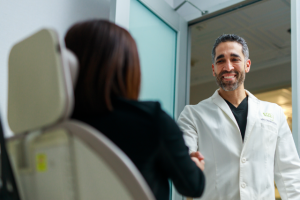 After childbirth, many moms start wondering how they can enhance their physical appearance, allowing them to feel confident in their own skin or extend some of that pregnancy glow.
Women who have given birth can undoubtedly be good candidates for plastic surgery. Still, according to board-certified facial plastic surgeon Dr. Nima Shemirani of Eos Rejuvenation in Beverly Hills, it is essential to wait an appropriate amount of time, ensuring the body is ready for the rigors of surgery.
When To Schedule Your Procedure
All moms are different, and their post-pregnancy recoveries can progress at varied timelines. For most, Dr. Nima recommends waiting three months before having any type of aesthetic surgery.
After cesarean or vaginal birth, it is vital to wait before considering a plastic surgery procedure for several reasons. Most importantly, this time allows the body to regain strength following childbirth and reduce the risk of complications during recovery. Additionally, moms may need to wean their babies or switch to formula before the surgery since both anesthesia and antibiotics can impact breast milk. For these reasons, Dr. Nima recommends that moms wait at least three months before considering a plastic surgery procedure and recommends consulting with their doctor first to determine the best plan of action tailored to their specific case.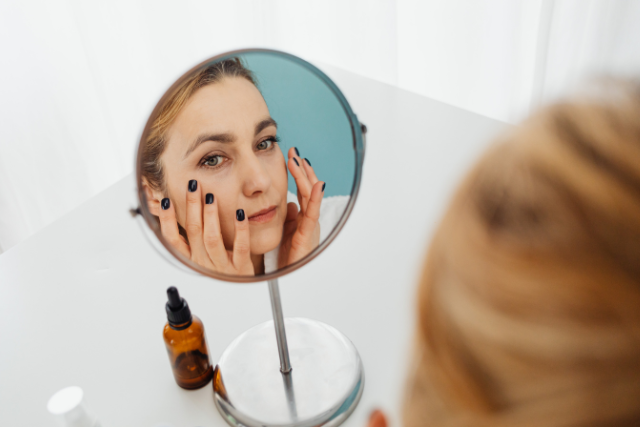 The Advantages of Waiting
While it is perfectly natural to feel eager or impatient about transforming your appearance, there are ultimately many advantages to waiting.
One of the main benefits of waiting a year or so before having surgery is that recovery from plastic surgery requires a fair amount of downtime, and most patients will need to rest and heal for a week or more. Peace and quiet may be hard to come by when you have a baby in the house, but not as challenging as juggling your recovery with newborn sleep cycles, breastfeeding, and the like.
But the main reason to delay surgery is for your general health and wellness. Giving birth to a baby is no small thing; it will weaken your body for several weeks or even months.
Talk to Your Doctor
Ultimately, the best way to evaluate your readiness for plastic surgery is to talk to your doctor. Your readiness depends on your unique recovery timeline, which only you and your medical provider can determine. If you'd like more information on plastic surgery after childbirth, contact Dr. Nima of Eos Rejuvenation today to learn how cosmetic procedures may benefit your post-baby transformation journey.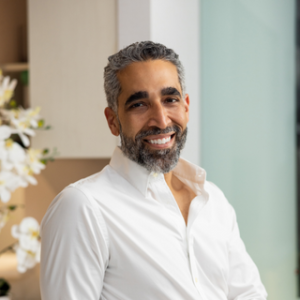 Dr. Nima Shemirani grew up in a family of artists and found himself drawn towards the field of medicine in college when he recognized that biology is an equalizer. "Underneath the microscope, we are all the same: we are merely human without color, race or religion." This personal revelation spurred a deep passion, and Dr. Nima applied to and excelled at the prestigious Medical School of Wisconsin where he also completed his Otolaryngology (ENT) residency. Dr. Nima then secured a greatly-coveted fellowship with the globally-respected Glasgold Group in New Jersey, where he trained under some of most highly trained plastic surgeons in the world.
With a luxurious office and Medicare-certified (highest certification) surgery center in the heart of Beverly Hills, Dr. Nima offers individualized and artistic results for his patients, specializing in facial plastic surgery (i.e. rhinoplasty, facelifts, brow lifts, earlobe reduction, etc.), ENT (ear, nose and throat procedures) and non-surgical facial enhancements (i.e. lip augmentation, non-surgical rhinoplasty, injectables, etc.).
Beyond his impressive credentials, Dr. Nima has developed a compassionate sensitivity to his patients' needs and fears. He takes the time to really listen to them and collaborates with each one to develop a highly personalized approach that directly addresses not just that patient's particular issue but also takes into account the individual's personality, sensitivities and concerns. He creates a warm atmosphere where his patients feel safe, secure and nurtured.