39. The Reality of High-Risk Pregnancy in the United States – Parijat Deshpande
"The difference between pregnancy and any other time of life is that you are in a body that is constantly changing. That means that the context of your risks, as well as the level of risk and what the potential treatment plan could be, is always changing. Staying up to date with what your providers think is critical."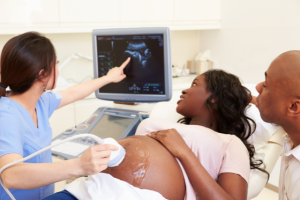 Although we are fortunate to have a plethora of resources for many aspects of pregnancy, when it comes to high-risk pregnancy, the conversation often stalls and the resources dwindle. Even our statistics are lacking, making it easy to ignore the reality of high-risk pregnancy in the United States both publicly and privately.
The clearest measurement of high-risk pregnancy that we have is from UCSF identifying 8% of all pregnancies as high-risk ones, a number which is expected to be much higher when we factor in additional indicators of risk such as age and history of chronic illness. Yet, even just 8% should be enough to cause concern. Although the majority of pregnant people go on to have low-risk pregnancies with no complications, we have to be prepared for how to support the 8%+ that don't. All pregnant people should have access to resources to know how to support their own pregnancies should they find themselves living through a high-risk one.
What Is High-Risk Pregnancy?
High-risk pregnancy is a broad term that encompasses any pregnancy at risk of developing maternal and/or fetal complications. Diagnosing a pregnancy as high-risk doesn't guarantee complications or even necessarily mean that there will be adverse outcomes; it simply identifies that the pregnant person is at risk of developing certain complications during pregnancy and therefore warrants added monitoring depending on the specific circumstances. Just like the broader umbrella of pregnancy experiences, high-risk pregnancies can also look vastly different from one person to the next.
Who Is at Risk?
The range of people who are at risk of high-risk pregnancy is wide and often includes anyone who is underweight, overweight, or a teenager. In the United States, it's also qualified as anybody who is pregnant over the age of 35. Other indicators of risk include:
Alcohol or substance use
Smoking during pregnancy
Carrying multiples
History of hypertension, diabetes, epilepsy, thyroid disease, asthma, cardiovascular disease, blood disorders, and cancer
Previous experience of pregnancy complications, preterm delivery, stillbirth, or recurrent pregnancy loss
Follow Dr. Elliot Berlin for all the latest Informed Pregnancy news and content!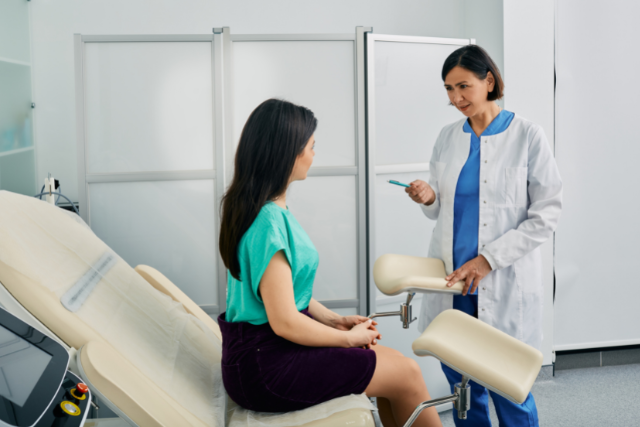 Can I Mitigate My Risk?
Mitigating risk is possible and it starts with surrounding yourself with the best possible care team who can identify how your risk might impact your overall health and your pregnancy health.
If you think you are going to be high risk for any reason, set up a relationship with a maternal-fetal medicine specialist before you're pregnant or as soon as you know you're pregnant. You may never need their services but it's important to be established as a patient before you need those services. This will help you make appointments sooner in case you end up needing their care during your pregnancy.
Second, it's important to be on top of your care plan so you always know what your medical team is recommending and why. This includes understanding what options or alternative solutions they're encouraging and which ones they're discouraging you from and why. During this time, you want to know exactly what your provider is thinking and why they're thinking it. Leave nothing unsaid so you can make genuinely informed decisions for your pregnancy.
At every step of the pregnancy, ask what else you can do to lower your risk. This can be before you've developed a complication and certainly after you've developed one. Sometimes you will hear there's nothing you can do. If this happens, make sure your team is a complete team—that you have specialists who are looking at your health from a variety of different angles to make sure that all your bases are being covered. For example, if you are at risk of or have hypertensive disorders during pregnancy or prior to pregnancy, you want to have a really solid cardiovascular specialist on your team. If you have a thyroid disorder, then you want to make sure you have an endocrinologist on your team whose sole focus is managing your thyroid condition during pregnancy. Rounding out your team also includes having an integrative health strategist who can look at your health from a trauma-informed and neurobiological perspective which is often missed in traditional medical care. This will ensure that you have a whole health perspective on your care plan and reduce the risk of preventable errors.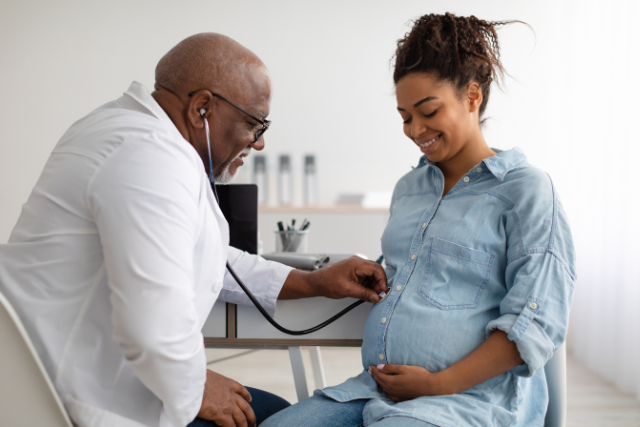 Although it can sound overwhelming, you want to make sure that, at every stage of the process, you understand the impact of your risk, what it means for your pregnancy to be at risk for various complications, how those complications might impact your health and the baby's health, and what the potential treatment plan is. The difference between pregnancy and any other time of life is that you are in a body that is constantly changing. That means that the context of your risks, as well as the level of risk and what the potential treatment plan could be, is always changing. Staying up to date with what your providers think is critical.
A high-risk pregnancy is a category that simply means you will likely need extra monitoring for some portion of your pregnancy. It does not at all imply that something will go wrong. The more involved you are in your care plan, the earlier you prepare for your future pregnancy, and the more you care for your body from all angles in preconception and during pregnancy, the more you're equipped to support your body through a healthy high-risk pregnancy.
Check out another Informed Pregnancy post by Dr. Nate Fox, MD!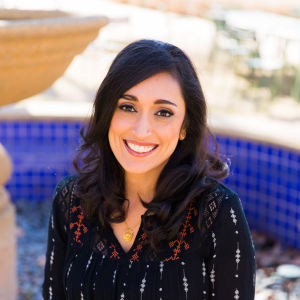 Parijat Deshpande is an author, speaker and the CEO of a global, boutique company dedicated to reducing pregnancy complications and ending preterm birth. On a mission to end the high-risk pregnancy crisis, she has served and supported hundreds of women through her programs, one-on-one work and bestselling book, Pregnancy Brain: A Mind-Body Approach to Stress Management During a High-Risk Pregnancy.