14. Water Safety for Babies and Kids
"I always tell parents "if your child can roll, crawl or walk to a water source they need to know how to save themselves."
Prioritizing Water Safety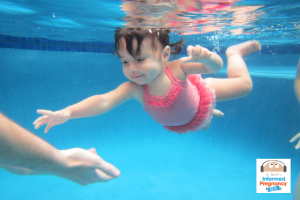 We often think of the safety of our children and the first things that come to mind are childproof locks, child gates and the safest car seat(s) we can buy. Water safety does come to mind but not everyone prioritizes it, especially when your child is just an infant. I always tell parents "if your child can roll, crawl or walk to a water source they need to know how to save themselves." We tend to believe kids need to be older to learn how to swim or survive in water. This is not the case.
Drowning is the number one cause of accidental death in children under 4. And it is silent. It also doesn't always look how you may expect drowning to look. The child could be bopping up and down vertically in the water. Or struggling to catch their breath with their head barely above the water. It could also be just a quiet "slip" into the pool.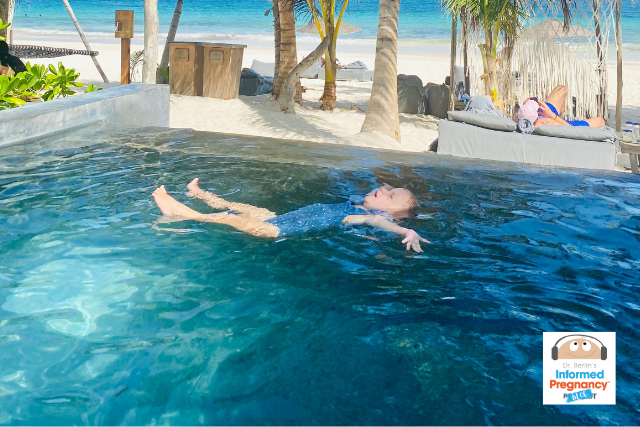 What Can You Do?
There are many things we as parents can do to help prevent this from happening to our families. The following multiple layers of protection when done in conjunction with infant swim lessons can help prevent drownings.
-Locks and alarms on doors and windows that surround the pool
-Installing a fence around the perimeter of the pool with the proper latch and lock
-Cover for the pool that has no entry point for a child to slip through
-An alarm in the pool
-US Coast Guard approved life jackets if around the pool with a child that doesn't know how to swim
-CPR certification
-A Water Watcher which is someone who is assigned to solely watch the water with no distractions and for no more than 30 minutes at a time.
Puddle Jumpers, Arm Bands, and Noodles
In speaking about water safety for kids and babies, I would be remiss to not mention the "go to" method that many parents use to keep their children "safe." Flotation devices. These include puddle jumpers, arm bands, noodles, etc. They do not in fact keep your child safe at all. In actuality, they put your child in a drowning position-vertical in the water, and create a false sense of security. I have firsthand proof of this because it's the reason my niece had her non-fatal drowning. Charlotte only knew swimming in water with a puddle jumper on. When she took it off to have dinner by the pool at a family birthday party it was then she thought she could swim and went off the step only to slip under the water quietly. We don't know how long she was under but we pulled her out, immediately performed CPR and she started to gain consciousness as the paramedics arrived. After hearing so many stories that did not end like this I realize how fortunate we are to still have her with us.
Help Them Succeed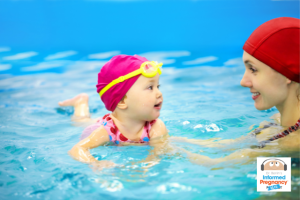 Drowning is preventable. Infant swim lessons help make it more preventable. ISR instructors teach infants as young as 6 months old how to self-rescue should they reach the water alone. At 6 months of age a baby can learn how to roll to their back, float and sustain that float until someone finds them. Starting at 12 months and older-or when a child can walk, they will learn the swim-float-swim sequence that they use to get to the side of the pool and get themselves out. Not only do they gain skills to survive but they also gain confidence in other aspects of their lives.
As parents we want to give our children every opportunity in life to help them succeed. Shouldn't that apply to the water as well?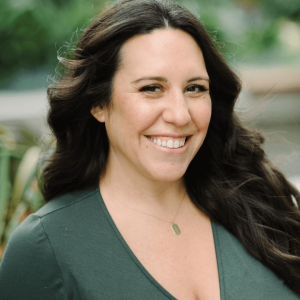 Melissa Teigue: I am a Certified Infant Swimming Resource (ISR) Instructor and have been teaching babies and kids as young as 6 months old for over 3 years.
In 2014 after giving birth to my first daughter I looked into ISR. At the time the commitment and
financial aspect didn't seem like the right fit. However, July that same year I witnessed my 4 year old niece being pulled out of a pool and the use of CPR to resuscitate her. We were so fortunate that it was a non-fatal drowning but after that incident we knew we would pay and do anything to not have that happen to our daughter. I have been an advocate of ISR ever since and thought that one day I could see myself being an instructor.
In 2018 our life was forever changed. Our second daughter passed away from a rare disease which was the catalyst for me leaving my corporate job of 10+ years. I turned to ISR because I knew it would be fulfilling.
I believed that if I couldn't save my own child at least I can save other children and save parents from the heartache I endure. I want nothing more than to prevent as many drownings as humanly possible.